Scroll down through the photos or click to watch them as a slideshow.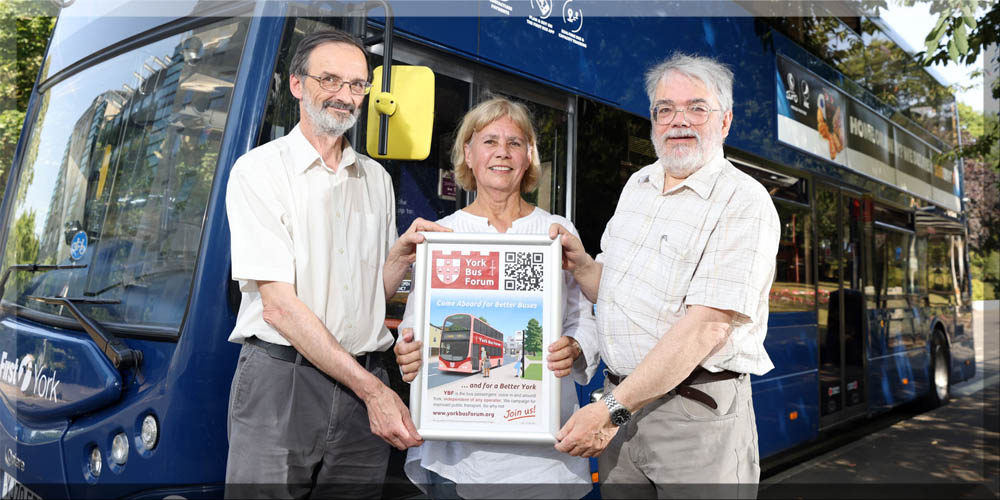 Our poster was displayed on First York buses in July 2022.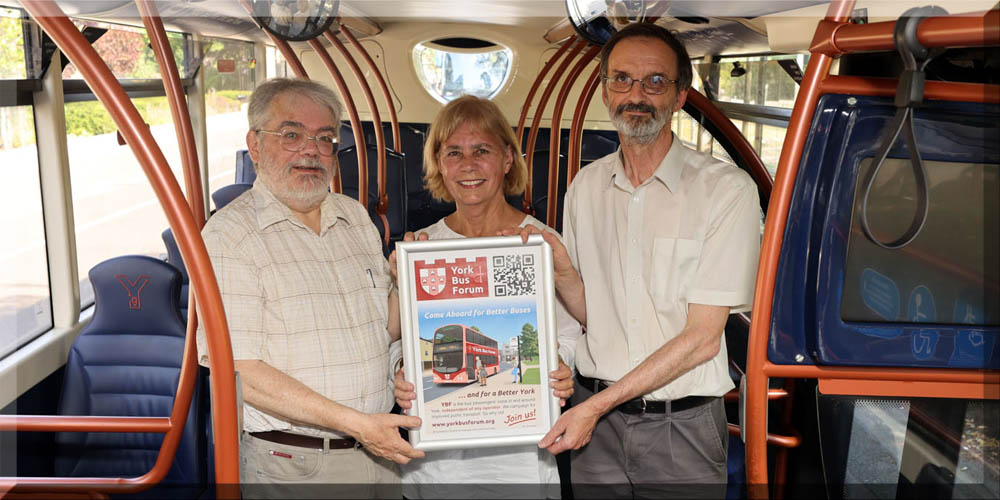 The photo shoot took place on the hottest day ever recoded in York. It was a bit warm inside that bus!
Boarding the MoorsPlus bus for a day out.
Dalesbus leaving York station 19th August 2018.
Some bus routes have dedicated, liveried buses.
Campaigning for the rights of disabled bus users.
Buses now have flexible seating layouts.
A York Pullman bus leaving York.
York has a new fleet of electric buses on the park & ride routes.