* * * * * * * *
Our aim is "to get York people where they want to be, when they want to be there, in a manner that is reliable, comfortable and efficient".
* * * * * * * *
We have established ourselves as the voice for bus users in York, working with the Council's Transport Team.
Several Parish Councils are now affiliated to the Forum and we are keen to encourage more to join us. We have also been involved with York Council and their response to the Government's Bus Back Better document.
About York Bus Forum

The Forum started with a public meeting in April 2016, when the City of York Council were trying to cut evening and Sunday bus services. Eventually we were able to reduce the number of cuts.
Since then we continue to be involved in a number campaigns to improve bus journeys, bus stops and the general experience of those who travel on buses – including the current threats to local services.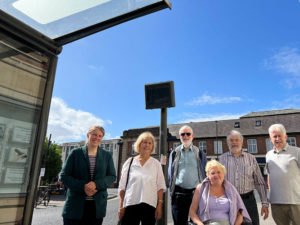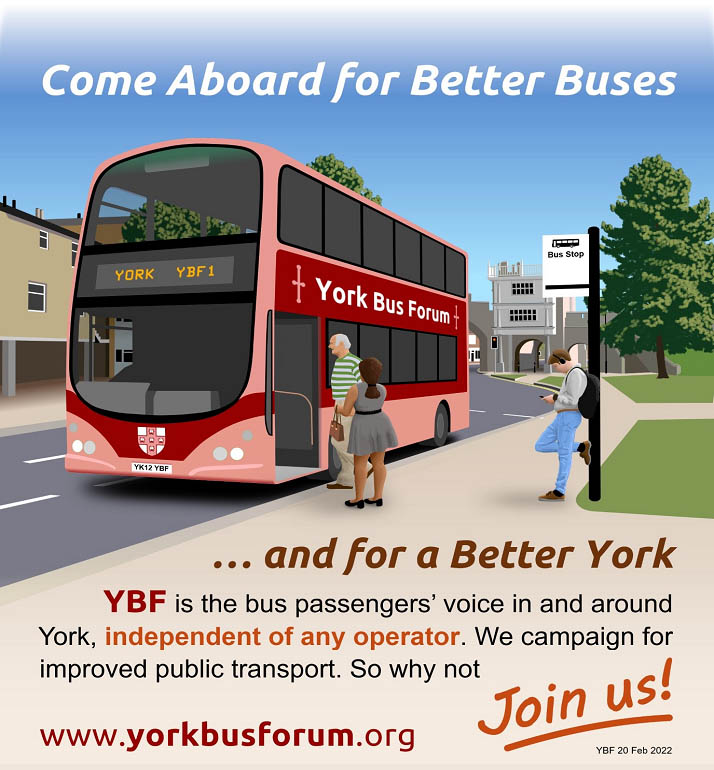 We are currently meeting on Zoom. Our meetings are on the third Tuesday of each month from 5.30 until 7.00. To get the link to join a meeting, go to the contact page.
We invite a range of speakers to talk on bus-related issues. There is also chance for people to raise issues which have affected them.
To find out more, go to the meetings page . . .
. . . or why don't you join us?