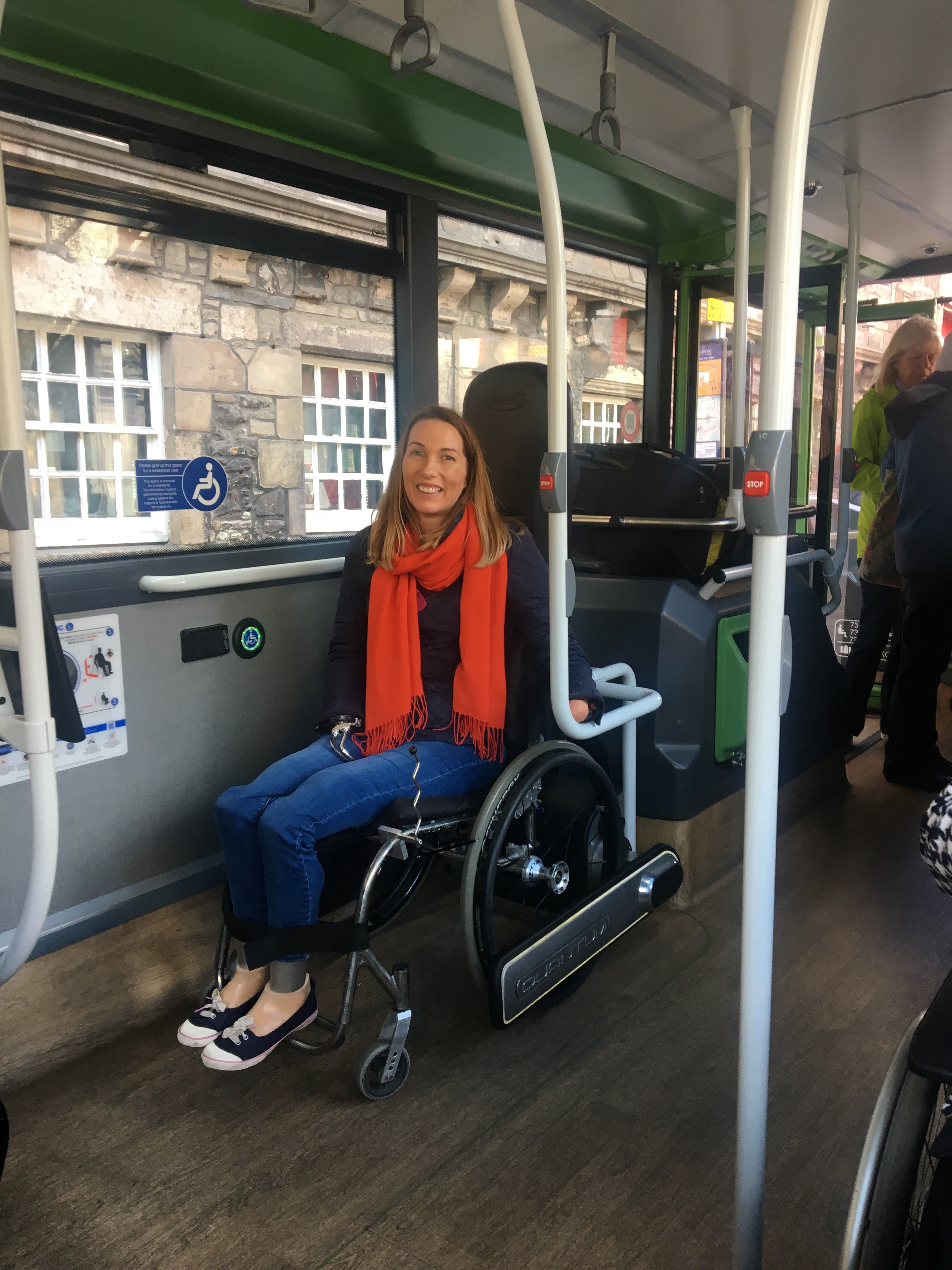 New Wheelchair Securement System for the Bus!
Posted: 13 October 2019
We have received information from Helen Dolphin, a disability campaigner, about a new system called "Quantum" for securing wheelchairs and most mobility scooters on buses.
She discovered this system whilst travelling on an Edinburgh tour bus and has provided this helpful note describing her experience in using the system
Helen is also a member of The Disabled Persons Transport Advisory Committee (DPTAC), Chair of her local Driving Mobility centre, sits on the Civil Aviation Authority's Consumer Panel and runs a pan-disability organisation called The Joint Committee for the Mobility of Disabled People (JCMD).